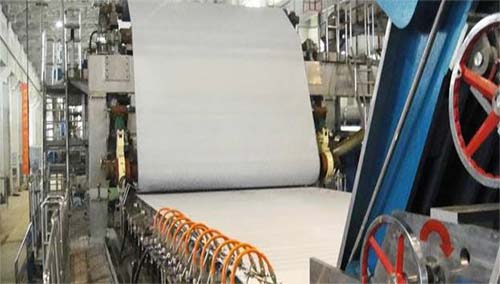 General Printing Paper Making Process
General printing paper production is divided into two basic processes of pulping and paper making. Pulping is to make natural pulp or bleached pulp by dissociation of plant fiber raw materials with mechanical methods, chemical methods or a combination of the two methods. Paper making to combine pulp fiber suspending in the water into papers meeting a variety of requirements after a variety of processing.
Auxiliary processes for printing paper making
Preparation of cooking liquor, preparation of bleaching liquor, decoction of sizing materials cooking of waste liquor and chemicals in waste gas and the recovery of the heat and so on.
Raw materials
There are mainly two categories of plant fiber and non-plant fiber (inorganic fiber, chemical fiber, metal fiber) which can be use as paper making raw materials.
Services
Customization of machines; technical support for your best installation and so on.
For more, please feel free to contact with me via email: leizhanchina@gmail.com