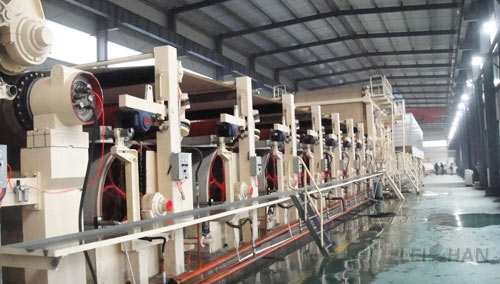 Yarn tube paper is mainly used in the production of industrial pipe, plastic pipe, tube fireworks, textiles pipe, spiral pipe pagoda, parallel pipes, paper corner, cardboard boxes, etc. Leizhan supplies the complete Paper Tube Making Plant based on waste paper, paper board recycling.
Technical Information Yarn Tube Paper Making Machine
Round net yarn tube paper making machine has the trimmed width range of 1575-4800mm, and basis weight range of 350-1000g/m2. The paper tube machine has the production capacity of  50-500T/D and its working speed can range from 80 to 200m/min.