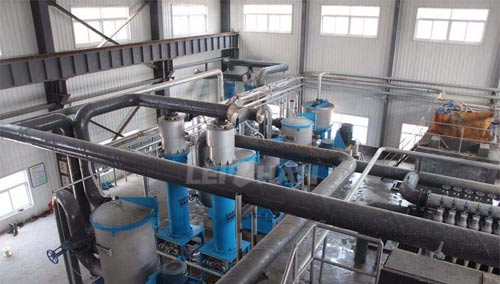 People who want to establish a paper mill, need to make clear about few factors such as water, power, pressure usage, etc, then choose suitable place and land. Some customers leave message said that they want to start recycling paper making business but don't know about the requirement for water, electricity, steam and compressed air. here are details about the 3600mm corrugated paper making as reference.
1. Clear water and clarified water:
pure and clear, colorless, sand removal, PH value close to neutral
Pressure: 2.5MPa or 0.4MPa
2. Power source parameters:
AC voltage: 380V/220V±5%
Control voltage: 220V/24V
Frequency: 50HZ±1%
3. Steam: highest steam pressure of dryer: 0.5MPa (working pressure)
4. Air compress system:
Air source pressure:0.6-0.8Mpa
Use pressure: ≤0.6Mpa
Quality requirements: filtration, degreasing, dewatering, drying
Temperature of the air supply: ≤35℃
Water, energy, air pressure consumption is different according to the recycling paper production capacity, welcome to consult us related details if you want to set up paper mill. Email: leizhanchina@gmail.com.