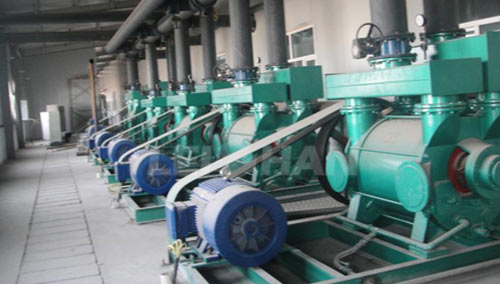 White water in paper making industry is the pulp through paper press section and dryer section to removing most of water, and store it in white water pool. Every stage in paper making process can save budget if we can try our best to make full use of every procedure, white water is one of the example.
The Classify Of White Water
1. Thick White Water( Dehydration before wire section )
2. Thin white water( Vacuum box dehydration, screen washing agent )
3. The purpose of white water recycle: (1). Saving water (2). Saving fiber filler (3). Reducing the environment pollution
White Water Application
1. Thick white water is used to dilute paper pulp, and thin white water is applied to paper cleaning machine.
2. The white water can be cyclic utilization: (1). Adjust the consistency of stock in paper pulping line. (2). Papermaking spray. (3). Factory cleaning, etc.