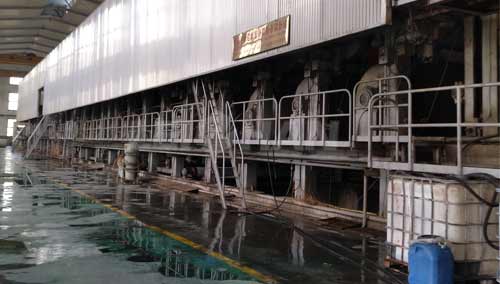 The wet part of paper machine is a system of fiber, water, chemicals, accessories, filler, and ionic charge to interaction. We should try our best to keep balance and control it.
Matters And Attention About Paper Machine Wet Part
1. Clear water should only enter into the main white water tank which has the minimum influence. And record the dosage of clear water.
2. If not stir well when mixed in white water tank, will result to layered and the sediment of heavy component.
3. The content of tank must be equipped with the quantity of broken paper-If white water tank is too small, there maybe excess water input.
4. Regard to the filter which running very poor or white water recycle device, check low white water consistency.
5. The change of pulp consistency and degree of liberation can lead to imbalance.
6. The number and quality of slurry must uniform: Check inherent performance of batching equipment. Calibrate the flow meter regularly.
7. Poor control of broken paper concentration. ( In general, 6% consistency for 6 hours )
8. Control the anion garbage. The source of harmful soluble substance is in paper machine or flow system.
9. Screening and cleaning system.
10. Wet part chemicals system: Check the slurry deposits and starch spots; Check undissolved retention agents, defoaming agents, etc; Ensure that the accessories are fully filtered before entering the slurry system.
11. From resin, slime pulp and other contaminant.
Any more question and help, welcome to consult us: leizhanchina@gmail.com