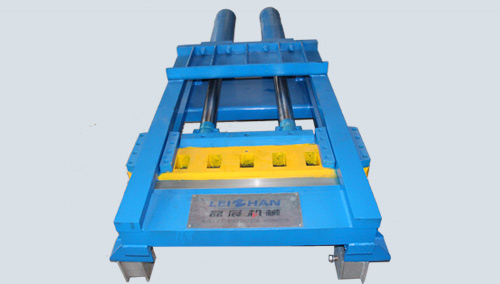 Description of Rope Cutter
Rope cutter is used for cutting off the rope from ragger.
Features
Longer moving route of cutter can avoid rope getting stuck.
Double hydraulic cylinders makes it has a strong cutting ability.
Technical Data of Rope Cutter
| Type | QSJ-2 |
| --- | --- |
| Working Pressure(mpa) | 25 |
| Hydraulic Cylinder Forced(t) | 2×50 |
| Cutter Route(mm) | 850 |
| Pump Station Motor Power(kw) | 11 |
| Oil Tank Volume(L) | 100 |
Work Principle
Wire rope cutter is used together with hydrapulper and wire stranding machine, making the impurities of the waste papers (e.g. iron wires, string, plastic, cotton yarn, etc.) constantly rotating and winding in the running process of the hydrapulper to form a rope, then pulled it out continuously, finally the ropes pulled out from this equipment are cut and carried away in an ideal length.