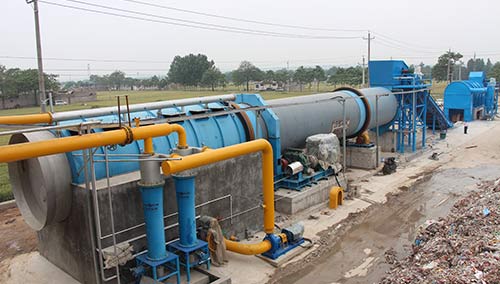 Drum Pulper Machine Manufacturer
Drum pulper is a very popular pulp processing machine which is used in paper making line in recent years. It has the benefits of continuous operating, high production capacity and less fiber lose.
Composition of Drum Pulper
Drum pulper consists of three parts:Pre-soaking part, pulping part and screening part. Waste paper is breaking in pulping part, and after entering into screening part, pulp come through screen holes and impurities will be rejected out from the end part. The most advantage of drum pulper is to separate impurities and fiber in the very early stage of waste paper processing. And the separation is gentle, no need much outer force, just using self-gravity to achieve the separation effect, thus impurities will not be smashed.
Pulping Principle of Drum Pulper
The pulping effect of drum pulp is accomplished by the striking force between waste paper and drum wall. When waste paper come into pulping part, it is diluted by water and chemicals into into 15-18% consistency. The drum pulper has certain inclined angle (1.0±0.5o). So, waste paper move forward with the effect of gravity. Meanwhile, the lifting metal plate which is equipped in the Inner cylinder wall will lift the waste paper up to a certian height and then fall to the bottom of cylinder, the occurred striking force will pulping fiber into pulp.
After pulping, the pulp will enter into screening part. In screen part, larger impurities will be separated from pulp, the screen hole is usually between 6-9mm. Due to water spray, some pulp which is blocked in the screen hole will back to cylinder, avoid grout oozing out problem caused by screen hole blocking.