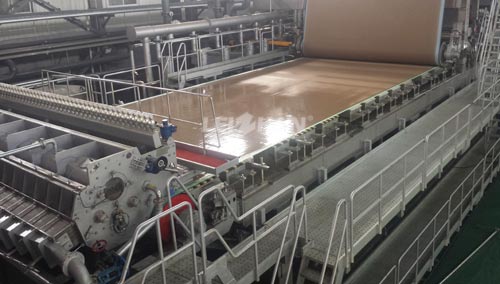 Headbox-Heart of Paper Making Machine
Leizhan supplies tailored paper making machine Headbox for paper plants. Paper machine headbox is to spread pulp on the wire part evenly.  Following is the information of the Headbox of 3400/350 two wire corrugated paper making machine.
Technical information of Headbox
Type: Air cushion type headbox
Lip width: 3700mm
Starching concentration: 0.6~0.9%
Headbox cross direction basic weight difference less than: ±1.5%
Overflow percentage: 2~5%
Cone pulp feeding main pipe flow: 10~15%
Top lip vertical adjustment scope: 5~75mm, top lip horizontal adjustment scope: 0~25mm
Bottom lip is fixed to make sure it can keep shape during using process.
Material and Effect of Headbox
The step diffusion pulp inlet is made of stainless steel 304. organic glass 3 level steps spring back pulp spread. Box is welded stainless steel. 2 stainless steel evener roll. Top and bottom lip are made of stainless steel 316L. Top lip can be adjusted totally or partly. Spinner distance is 120mm. Headbox can be adjusted horizontally and lip can be adjusted up and down and has Micro adjustment function. The control system of headbox can connect with DCS system signal to achieve program logic control. Proper scope of starching amount is 1:2. There is organic glass prothole on the box to observe the pulp level.