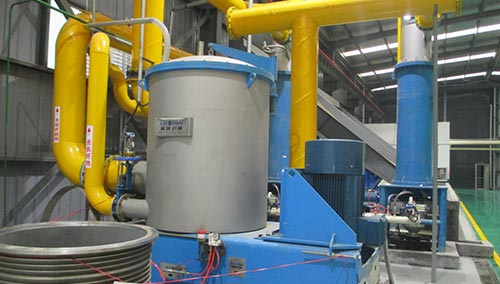 Leizhan directions in researching & developing waste paper pulp machinery:
1. How to give full play to the equipment's defibering effect( to minimize cut off waste paper fiber), try not to make the light and heavy impurity pulp into tiny particles;
2. Classified using, to maximize the value of the fibrous materials;
3. Effective screening, improve the efficiency of the screening and optimize combination, remove light and small impurities as much as possible, like glue, hot melt, impurities and printing ink particle etc;
4. Reduce water consumption and power consumption.
Advanced process technology in paper making
The popularization and application of waste paper bale breaking and dry screening;
The further popularization and application of drum pulper;
Mid consistency energy-saving screening technology;
Energy-saving process and Technology of Mid Coarse.