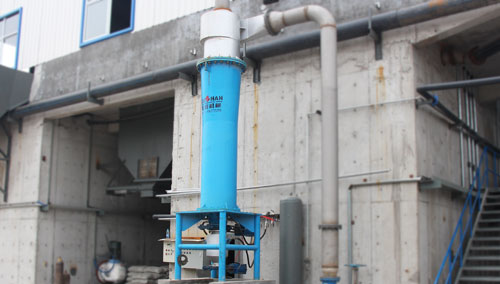 Leizhan supply Low cost self-manufactured ZSC5 High Consistency Cleaner for Paper Industry's 100T/D Fluting paper pulp manufacturing plant based on waste paper. High consistency cleaner is used in stock preparation line for removing heavy contaminates like staples, stones, glasses in paper pulp.
Type: ZSC5
Pressure reduce: 200Kpa
Fine pulp consistency: 3-5%
Throughput: 4500-5800l/min
Deslagging type: Automatic, Intermittence
Major parts of ZSC5 High Consistency Cleaner: Input guide chamber, Housing, Upper and bottom cone, Slag collector, Two set of Ash discharge valve, PLC control cabinet, Pressure gage, Anchor bolt are included in Leizhan scope of supply for paper plants.