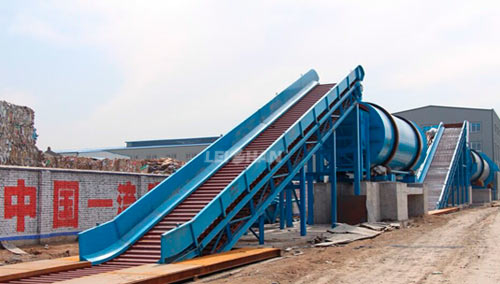 In the later half of 2014, Leizhan supplied complete 600T/D T-Paper,  Fluting&Testliner  Paper production unit for Henan Zhengzhou Dongxin Paper Industry Co., Ltd. Until now, the production line has been put into operation successfully.
The whole 600T/D fluting paper pulp making system Leizhan supplied for Dongxin paper mill includes the whole LOCC processing system and paper machine approach flow system.
Locc paper pulp processing system:
Firstly, Chain conveyor works together with ZG drum pulper, which realize the automatic control of pulping.
Secondly, screening equipments Mid consistency coarse pressure screen and Fine pressure screen, Fiber fractionating machine will be used for coarse and fine screening of paper pulp.
Thirdly, tail pulp treatment equipments like Light impurities separator, Reject separator and supporting use of pulp cleaning equipments Mid consistency cleaner, Long fiber open type slagging low density cleaner will be used for cleaning heavy impurities in paper pulp.
Paper machine approach flow system:
Bottom slurry pulp chest agitator, Bottom layer inflow pressure screen.