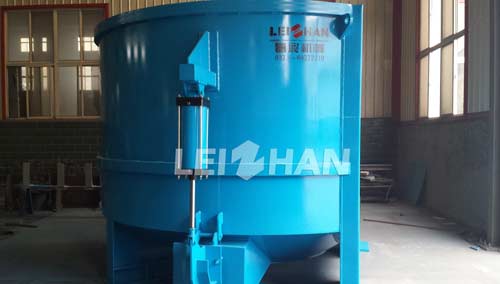 D Type Hydrapulper is mainly used for removing the large light and heavy impurities in paper pulping process. In the paper pulping, D Type Hydrapulper can work with drum screen, ragger, rope cutter and grapple together to form a continuous pulping and deslagging system.
D Type Hydrapulper Structure
D Type Hydrapulper mainly consists of rotor, outlet, cutter blade, sieve plate, belt wheel and machine tank body etc.
Rotor and Outlet: Rotor and outflow pulp tray locate above the bottom of the tank, forming a low pressure area around the outflow pulp tray.
Cutter Blade: it locates between cutter and sieve plate, which can prevent the twining of waste materials.
Sieve Plate: used for screening paper pulp
Belt Wheel: it can provide working power for machine and shorten maintenance time, improve work efficiency.
Leizhan D Type Hydrapulper Feature
1. Leizhan D Type Hydrapulper adopts the newly VOKES rotor, which can strengthen hydraulic circulation and fiber relief.
2. "D" structure machine body enables the material contact with the rotor more quickly and efficient. Besides, it can improve the production capacity without increasing the power and volume.
3. Leizhan belt wheel adopts European standard, which can reduce operating cost.
4. The specially designed cutter blade can reduce running current.