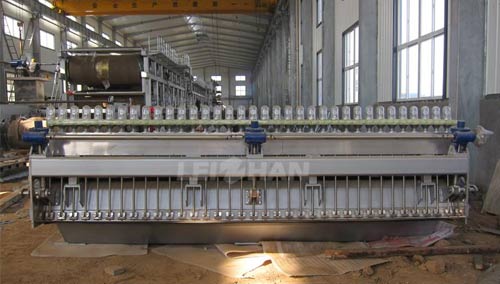 Headbox plays a decisive role in paper making process, it in charge of put the pulp suspension on the wire at a constant speed and with a defined fiber direction. It considerably influences the paper's technological performance. Therefore, there are high requirement on it's accuracy and precision.
The technology performance such as basis weight cross profile, fiber orientation and uniform smoothness, all only can achieve by high precision of paper headbox.
The paper stock at headbox/ fan pump point in the process is 99% water and 1% fiber. The Fan Pump forces the paper stock through a set of nozzles in the head box onto the "wire" mesh. The speed of Fan Pump is a major factor in the basis weight(caliper)and formation of the sheet of paper.
Our professional sales manager is always online waiting for you, for more details, welcome to consult us or sent email: leizhanchina@gmail.com