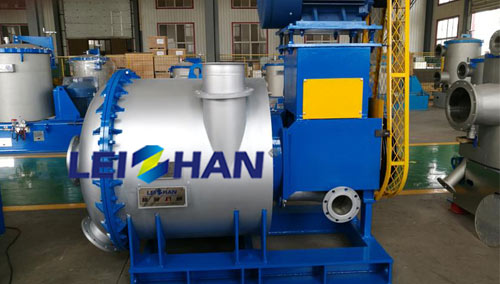 High quality and homogenate pulp is the premise to get good performance paper, Hydrapurger from Leizhan which mainly used for removing light and heavy impurities of waste paper pulp in the continuous pulping process of waste paper pulping.
Hydrapurger Features
Raw Material: Stainless steel
Application: Continuous pulping to remove light and heavy impurities
Competitive Advantages: Energy-saving VOKES rotor, excellent shell structure design makes strong ability to collect impurities, automatic control system.
Specification Of Hydrapurger
Normal Volume: 1.2m³ 3m³ 5m³
Working Consistency: 4-5%
Production Capacity: Depends on your needs
Motor Power: According to the capacity from 45-132kw.
Our professional engineer will design the best suit one depends on your needs, welcome to contact for more details: leizhanchina@gmail.com