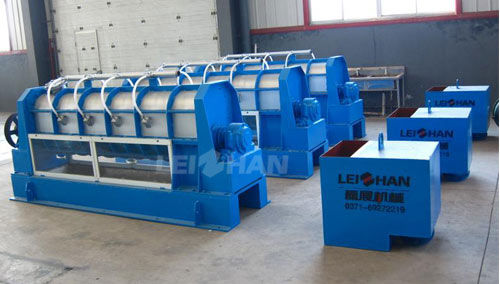 As we all know, Reject Separator is used for fiber relief and light impurities separate( small pieces of plastic, etc ) for tailing in the coarse screen system for waste paper pulp, Leizhan is a professional paper machinery manufacturer for more than 35 years, advanced technology is the guarantee to get high quality pulp. Most importantly, impurity separating machine Reject Separator in Leizhan is on hot sale recently, which is with low price but high quality always. What are you waiting for?
Reject Separator Advanced Technology
1. Specially designed rotor produce centrifugal force in the process of high-speed rotation, and pulp will be relief effectively by backwash water, then make pulp and impurities easy to be separate.
2. Airtight working condition, has very clean environment.
3. Openable upper cover makes it's easier and more convenient to maintain the equipment.
Is there any details you still feel confused about Reject Separator? Welcome to contact us:leizhanchina@gmail.com