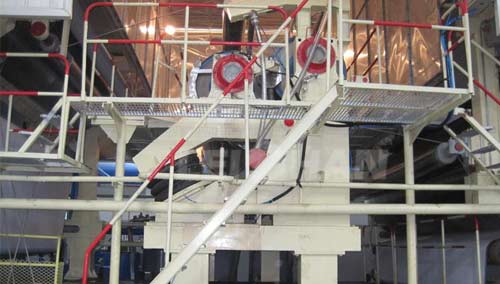 Paper corrugation line is in high demand in our paper machinery, because it's simple process and high return compare with other paper.
The stock preparation equipment needed in paper corrugation line just include: Chain Conveyor, Bale Breaker, Drum Pulper (D Type Hydrapulper), High Density Cleaner, M.C.Pressure Screen, Light Impurity Separator, Reject Separator, Low Density Cleaner. Leizhan provide professional worker to install the full line for paper mill to guarantee it's smooth running.
Corrugated paper making only need one kind of pulp, as a result, corrugated paper machine product line is relatively simple, and the corresponding energy consumption is reduce too, such as power, water, etc. If you want to know the specific figure, welcome to consult us: leizhanchina@gmail.com.