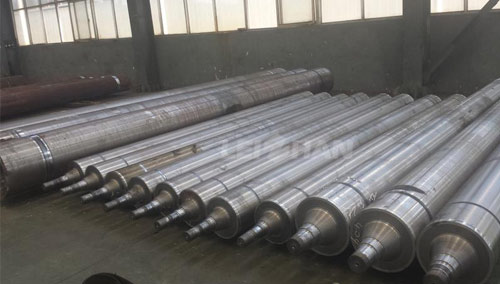 Felt Guide Roll plays an important role in paper making industry, paper felt leading roll is located in dryer section of paper machine. Paper machine is a very large piece of equipment that route the cellulose product as it becomes paper along a continuous felt belt over a series of multiple rolls.
Paper Felt Guide Roll has a leading function for paper machine, it can fixed the felt on the surface of dryer rolls.
Felt Leading Roll Materials
Roller body is seamless steel pipe,both ends are under hot charging choke plug, wall thickness no less than 10mm, the roller body surface is chromed.
Felt Guide Roll Features
1. High temperature.
2. Anti-corrosion.
3. Impact resistance.
Leizhan provide whole set of paper making spare parts for paper mill, if you have any need, welcome to contact us: leizhanchina@gmail.com