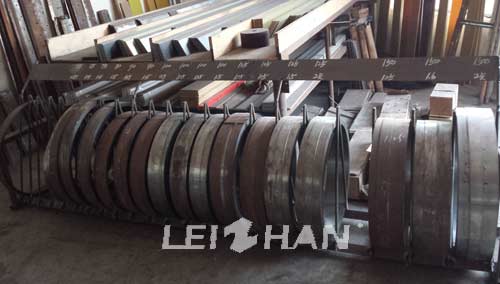 What Is Paper Pulp Scraper?
Scraper is made of entire stainless steel, consisting of pneumatic thumb, scraper body and pendulous device. The core part is pneumatic thumb, which is connected with scraper body by spindle. The scraper blade stick into pneumatic thumb tool changer.
In order to protect the roll surface from destroying, the scraper need to move back and forth in a constant speed. Usually, the pendulous device have air-operated and power-driven two types according to the different service environment.
Scraper Classification and Specification
Leizhan supply two kinds scraper: double pneumatic single scraper, double pneumatic double blade.
Double Pneumatic Single Scraper:
1.The connection between blade and roll is balanced through the air sac, preventing the damage to roll.
2.The pressure used for air feeding is running through the reducing valve.
3.The blade thickness can select from 1mm to 6mm, and is easy to change.
Double Pneumatic Double Blade:
1. Double scraper are installed in press section and couch roll.
2. Prevent the net from resurgence and improve the dryness of finished paper.
3. Double scraper can divide into ABCD Double Scraper and ABC+CM Double Scraper, Leizhan supply customized plan for paper mill according to the practical need.