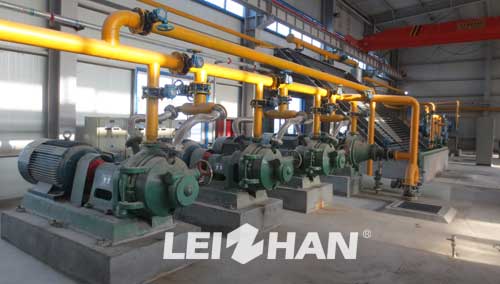 Pulp refiner is mainly used for beating and improving the beating degree of pulp to satisfy the paper making demand. Leizhan has two type refiner ZM Series Conical Refiner and ZDP Series Double Disc Refiner to meet the paper refining need.
Conical Refiner VS Double Disc Refiner
Conical Refiner:
1. It is mainly used for the fine grinding of rough pulp and pulping of waste paper, it can process waste paper pulp, cotton pulp, wood pulp, jute long paper pulp.
2. It adopts the worm gear and worm electric cutting, which is easy to operate.
3. Grinding area clearance is stable, high quality of pulping.
Double Disc Refiner:
1. It is equipped with variety tooth refiner plate, and has a double grinding zone, which can get a high pulping efficiency.
2. It has high versatility, and is very easy to keep maintenance.
Top Pulp Refiner Machine Manufacturer
In the paper pulping process, refining is a key stage to improve the cleaness of pulp fiber. As a professional paper making machine manufacturer, Leizhan has accumulated many positive experience in producing paper producing equipment.
Not only Conical Refiner and Double Disc Refiner, Leizhan also supply Claflin Refiner, which is with features of long refining area, fully process finer, strong ability to cut fiber.