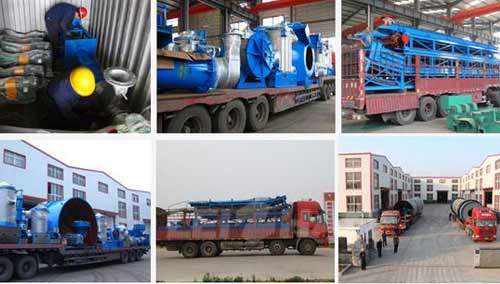 There are many kinds of Pulper Machine suit to different paper making line. For example, Drum Pulper and D Type Hydrapulper suit for packaging/cultural/tissue paper making process, H.C. Hydrapulper suit for thee paper deinking line for cultural/tissue paper, M.C.Hydrapulper is always used to produce toilet/napkin paper. Here are their features and advantages.
Pulper Machine Features And Functions
1. Drum Pulper: Always used in corrugated/kraft, lower quality cultural and tissue paper pulping line, raw material is OCC/LOCC, big production capacity(≥80t/d). Advantages: gentle and continuous pulping and screening, automatic deslagging.
2. D Type Hydrapulper: Almost suit for all raw material, raw material can be LOCC, AOCC or wood, smaller production capacity compare with Drum Pulper. Advantages: reduce the investment, can add automatic discharge device to replace continuous pulping system.
3. H.C.Hydrapulper: Suit for office waste paper deinking line, also can used for paper cup making line, raw material can be waste paper also can be paper with ink.
Advantages: high consistency, high working efficiency, high deinking ability.
4. M.C.Hydrapulper: Pulping wood pulp and other clean raw materials. Advantages: suit for commercial wood pulp, big production capacity.
5. Vertical Hydrapulper: Suit for wood pulp and smaller production capacity.
If you have any need, can leave a message tell us your raw material, production capacity, pulping time, and then our professional sale manager will recommend a best suitable equipment for you, leizhanchina@gmail.com.