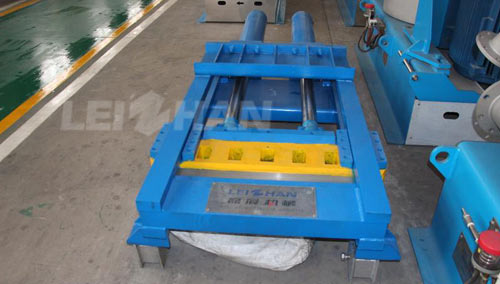 Rope Cutter in paper making is used for cutting off the rope from ragger, which is sharp and fast. Saving time and easy to operate.
What Is The Advantages Of Rope Cutter?
1. The moving route of rope cutting machine is very long, which can avoid rope getting stuck.
2. Simple structure, easy to operate.
3. Equipped with double hydraulic cylinders, stronger cutting ability.
4. Adopt high quality paint, not easy to peel off, beautiful appearance.
Paper pulp Ragger, Rope Cutter, Grapple is all important to dealing with the big impurities, and protect the pulp equipment to a certain extent, welcome to consult us for more details: leizhanchina@gmail.com.