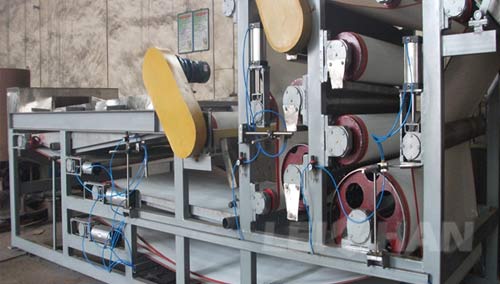 Sludge Dewatering Machine in paper making industry is mainly applied to concentrate the sludge, muicipal engineering, etc.
Advantages Of Sludge Dewatering Machine
1. Automatic operation.
2. Low energy consumption.
3. High working speed, fast to agglomerate and capture the solid.
4. Wear resistance and anti-corrosion, long service life.
5. Low noise
6. Easy to operation and maintain.
Leizhan is specialized in paper machinery, paper machine, pulp equipment and paper machine spare parts, pulp equipment spare parts, etc, welcome to contact us for more details: leizhanchina@gmail.com