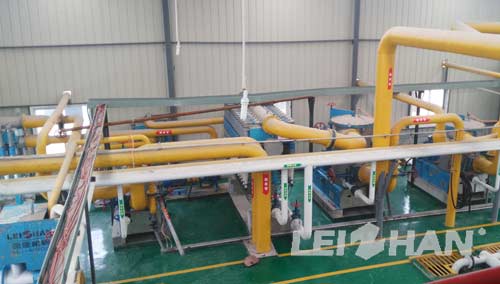 Cultural paper can be divided into coated paper, writing paper, two-side offset paper, newsprint and so on, which is widely used for disseminating culture writing and printing. So cultural paper need a high-quality standard in smoothness, whiteness and the paper fiber should also adapt to the paper pulping request.
Cultural Paper Production Procedure
First, the cultural paper production procedure starts at conveying raw material by chain conveyor, the raw material is transferred into pulping machine, D Type Hydrapulper, and then connected with High Density Cleaner with Pulp Pump.
With the cooperation of Incline Screen, Conical Refiner, Double Disc Refiner, the impurities can be removed at a large extent. And then, the paper pulp is flowing to Pressure Screen, which can low down the paper pulp consistency to 2.5-4%, meeting the paper making need.
Cultural Paper Making Machine List
1. Chain Conveyor
2. Drum Pulper, D Type Hydrapulper, M.C. Hydrapulper
3. High Density Cleaner, Low Density Cleaner
4. M.C. Pressure Screen, Inflow Pressure Screen
5. Disc Thickener, Double Disc Refiner
6. Pulp Pump