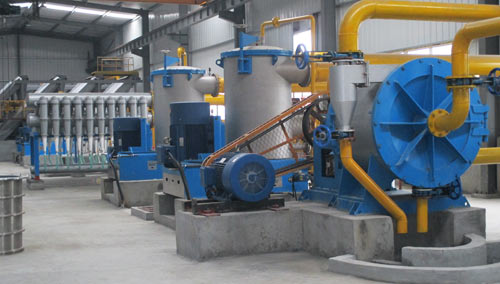 As paper and board manufacturers look for ways to improve process efficiency and business profitability, they are turning to Leizhan for intelligent pulp and paper processing solutions and services.
Paper producer can choose wood pulp, white shavings, deinked paper as raw material to produce high grade office paper, writing and printing paper, copy paper, newsprint paper, A4 paper, ect.
Office paper pulp making line
Leizhan supply customized and high technology DCS control pulp processing system and approach flow system for paper plants. The process of pulp making line as follows:
First, adopt Drum pulping system or D type continuous pulping system for paper pulping.
Then, pulp cleaning system equipments H.D. cleaner and L.D. cleaner can be used for heavy impurity removal.
After pulp cleaning, M.C. pressure screen, Fiber fractionating machine can be used for coarse and fine screening of paper pulp.
Later, Fiber separator, Vibrating screen, Reject separator can be used for processing tail pulp in paper pulp processing line.