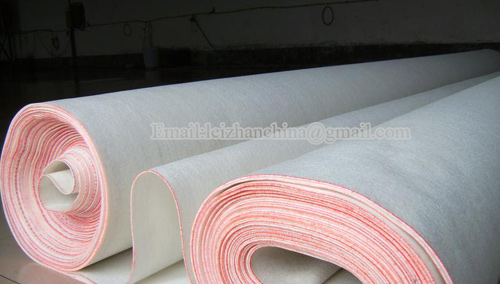 A suitable paper machine felt is play vital role in paper making process, Here are the main function about paper machine felt as reference.
Paper Machine Felt Effect
Transfer wet paper;
Absorb water extracted from wet paper to help dehydrate;
Distribute pressure evenly on wet paper;
Support wet paper prevent to embossed;
Change the surface nature of paper;
In the vacuum pressure roller, grooved roller and blind hole pressure roller, the pressure on the solid part and the eye part can be balanced, so as to eliminate or reduce the scratches on the paper;
Drive the presst part from moving roll.
We supply high quality paper machine felt and our professional engineer will give you reasonable advice to choose a suitable felt for your paper machine, welcome to consult us if you have any need: leizhanchina@gmail.com.