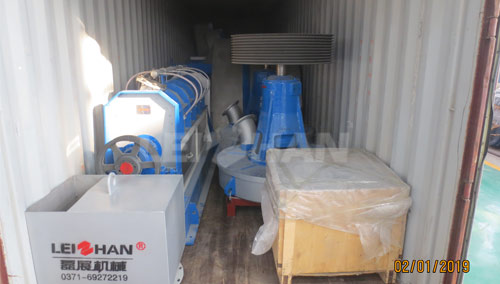 Malaysian customer ordered unit egg tray production line equipment and finished delivery. We are specialized in pulping equipment and are able to offer complete waste paper recycling pulping line equipment. Main ordered equipment included D Type Hydrapulper, High Density Cleaner, Reject Separator, Fiber Separator, Agitator, etc. Here are more pulping equipment details of egg tray production line.
Pulping Equipment Details of Egg Tray Production Line
D Type Hydrapulper: waste paper and water mixed forming slurry.
High Density Cleaner: remove heavy impurities in the pulp.
Reject Separator: remove plastic impurities in the pulp.
Single Effect Fiber Separator: secondary breaking and screening of waste paper pulp, separating light and heavy impurities.
Pulp Chest Agitator: sire pulp cyclically to maintain the pulp liquid in suspending condition.
More info about Egg Tray Production Line Equipment Delivery, please feel free to contact us. Email address: leizhanchina@gmail.com.