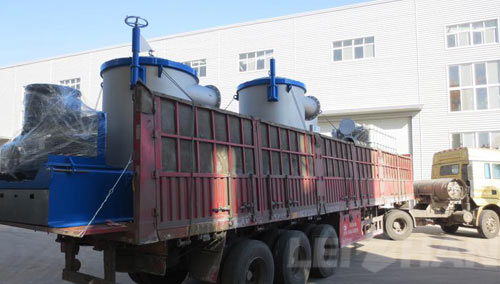 Pulp yield may be very important to the development of paper mill, high yield will greatly enhance the paper mill benefit and suitable for lengthy-time period run. Currently, shanxi paper mill purchased a few pulp machine used to upgrade the corrugated/kraft paper line.
Pulp Machine In Fluting/Tetsliner Manufacturing Line
The transport equipment this time is low density cleaning machine, mc. pressure screen, and many others, why pick out those device? Their old corrugated/kraft making line has settled for many years, as time goes by, there are an increasing number of electricity intake and fiber loss. After evaluating with many paper making machines, they pick out us, for our kraft/corrugated pulp equipment with good workmanship and high technology, efficiently resolve the trouble of fiber loss and strength consumption. The underneath equipment is the primary shipping gadget.
Low density cleaner:Stainless steel out and inlet pipe, double ceramics cone, particularly used for getting rid of heavy impurities within the pulp like gravel, scrap iron, dirt, foam and large ink particles.
Mid consistency pressure screen: import spare components improve the entire screening efficiency in kraft/corrugated pulping line, tremendous welding generation extend it is provider life.
Any more information about kraft/corrugated or packaging paper making, sense loose to seek advice from us: leizhanchina@gmail.com.