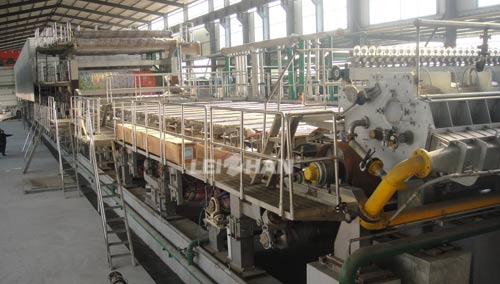 The effect of fiber properties on paper properties
The length, thickness and strength of the fiber, as the basic properties of the fiber, have a direct effect on the forming of the paper sheet. The influence of the three on the forming of the paper is both interrelated and mutually influential and mutually reinforcing. In production, it is necessary to consider their influence comprehensively.
Effect of fiber length on paper properties
Fiber length has a wide range of effects on paper properties, covering almost all of the strength properties and forming, but the extent of the impact is very different. Fiber length for a certain paper to have a minimum length limit, less than this limit, it is necessary to affect the quality of paper, so the fiber length is greater than the minimum length limit, in order to help improve and improve the quality of paper.
In addition to improving the shape, reducing fiber length has little direct influence on the structural properties of the paper, but can lead to decrease of mechanical strength, it has greater impact on the folding and tear resistance, relatively speaking, it has little the impact on tensile strength, because the tensile strength is mainly affected by the fiber binding.
Effect of fiber strength on paper performance
The effect of fiber strength on the strength of paper sheet is also closely related to the degree of fiber binding. For the paper sheet with poor binding, it has little effect, because the sheet breakage occurs mainly at the joint site, not the fiber fracture; while for the paper sheet with good binding, fiber strength can greatly affect strength properties controlled by the fiber breakage, fiber strength reducing will lead to significant decrease of tensile strength, bursting resistance and folding resistance, especially the decline in folding is more serious.
Since the vast majority of the sheets are well bonded, the fiber strength directly affects the strength of the paper, so the loss of fiber strength should be minimized during the process.