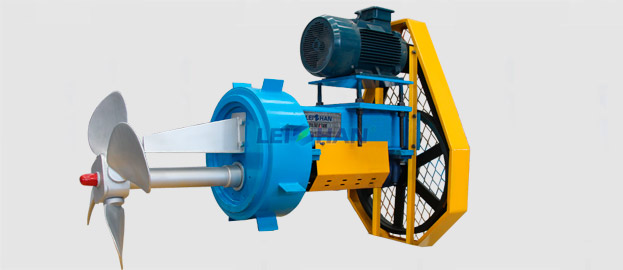 Pulp Chest Agitator is mainly used to stir pulp cyclically in chest to maintain the pulp liquid in suspending condition to ensure the pulp components can be evenly distributed. In order to make its operation smooth, the correct operation and maintenance become important.
Operation precautions of the JB Pulp Chest Agitator
1.Make sure that there are no sundries in the pulp chest to avoid damage to the impellers.
2.Check if there are people or barriers beside the motor pulley, and if the safe shield is well installed before start-up.
3.Start the motor after the pulp is complete in the impellers and can generate recycle.
4.Control the pulp consistency to avoid too low or too high consistency.
5.Adjust the spiral angle when it is needed for a better mixing effect.
6.Check if the motor direction meets the pulp flow direction after each examination or change of the motor.
Maintenance of Pulp Chest Agitator
1.The main bearings should be lubricated by grease, examine the bearings and add grease monthly, and the injection should account for two thirds of the bearings. Clean and change the bearings every half a year.
2.Examine the tension condition of the triangular belts frequently.
For more detailed information about this high-quality machine, you can contact with us directly via email: leizhanchina@gmail.com