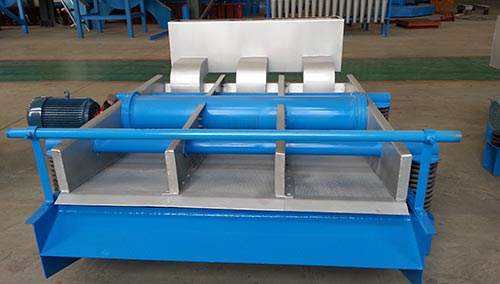 Wearing parts of Vibrating Screen
Spare parts of pulp vibrating screen includes: Pulp feed tank, Trough, Bearing chamber, Sieve, Spring, Water spray pipe, Coupling, Safety shield, Rotating elements, etc.
Choose Leizhan Vibrating Screen and Accessories
1. Used for screening and removing various impurities in pulp suspension.
2. Specially designed air seal chamber makes self-cleaning ability of sieve plate very strong.
3. Perfect screening effect, stable running, low noise, easy maintenance.
Paper Pulp Machinery
Leizhan supply above parts of pulp screener, also we manufacture pulp vibrating screen and other paper pulp machinery for paper making industries.
Eg,
M.C. coarse pressure screen, works in coarse pulping process, and the trail pulp entered pulp vibrating screener to separate the light slag.
Drum pulper, plays a same role with D type hydrapulper, used for continuous gentle pulping and coarse screening of waste paper under high consistency. It can maximum keep the physical property of the fiber
Also, many other pulp equipment is needed, and to get more details, contact us please: leizhanchina@gmal.com