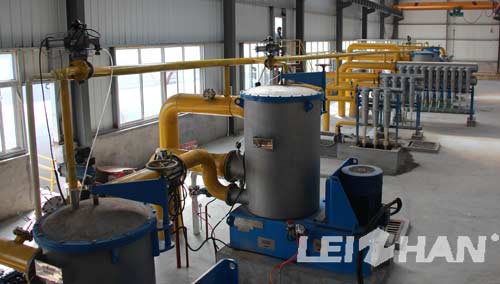 With the roaring need of paper in daily and commercial need, India has an unlimited potential market of paper mill. On the fast-developing condition, leizhan signs a contract with an India paper mill in upgrading its craft paper production capacity from 10t/d to 60t/d.
60tpd Craft Paper Making Machine List
The India paper mill urges to rebuild the whole production line, so the paper making machine are upgraded from the conveyor to refiner.
Conveyor: old 10t/d Chain Conveyor to 60t/d Chain Conveyor
Pulper: old 10t/d pulper to 60t/d Drum Pulper and Hydrapulper
Cleaner: old 10t/d cleaner to 60t/d High Density Cleaner
Screener: old 10t/d screener to 60t/d M.C. Pressure Screen and Up-flow Pressure Screen
Refiner: old 10t/d refiner to 60t/d Double Disc Refiner
Thickener: old 10t/d thickener to 60t/d Disc Thickener
Technology Feature Of Paper Production Machine
During the craft paper making line, from the first step of raw material pulping to the last finished product, every equipment should have a excellent quality.
Leizhan paper making machine all are made of stainless steel, protect the machine from rusting and out of shape. Besides, the new upgrading Leizhan products are all coated with lacquer, which is not only helpful, but also well-looked.