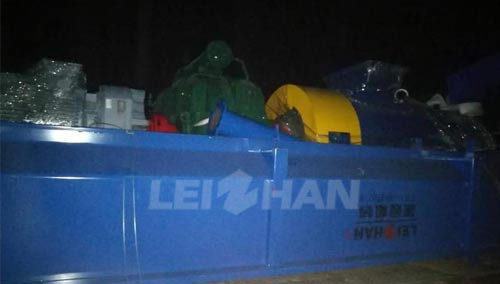 Following the last delivery site of 3250 Drum Pulper to Hunan Paper Mill fireworks paper production line, other pulp equipment has been finished and is on the way to transport.
Delivery Equipment Information
Time: 7th, July, 2017
Destination: Hunan Changde Paper Mill
Delivery Equipment: ZG3250 Drum Pulper transmission device, Feed Hopper, Cover Shield, Chain Conveyor spare parts, etc.
Paper Project: 120000T Fireworks Paper Making Line.
Leizhan can manufacture all kinds of paper stock preparation line which use wood pulp, waste paper as raw material, If you have any need, welcome to consult us for more details: leizhanchina@gmail.com.