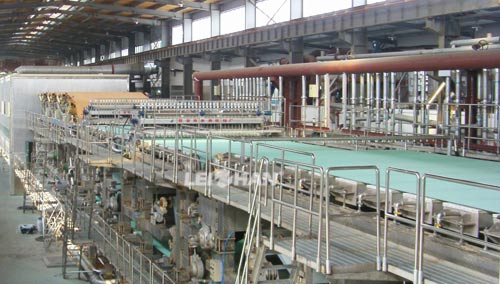 1800mm Multi-cylinder Kraft Paper Making Machine
Leizhan supplies customized 1800mm Multi-cylinder kraft paper making machine for high strength kraft/testliner paper board.
Main technical data of 1800mm Kraft Paper Making Machine
Paper product: kraft paper and so on.
 Grammage: 50-400g/m2
Paper width: 1800mm
Rail distance: 2800mm
Working speed: 40-80m/min
Designed speed: 120m/min
Nominal capacity: 20t/d
Transmission: Alternating current frequency conversion fractional drive.
Equipment of paper machine
Back part—-five fourdrinier part—-two main press part—-10 diameter 1500mm dryer cylinders—-sizing machine—-4 diameter 1500mm dryercylinders —- Calender —- winding machine—-(left and right machines decided by the customers)