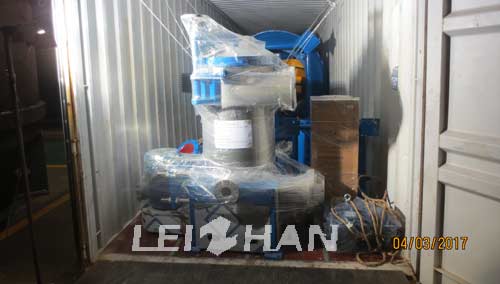 High Density Cleaner is one of the salable and premium paper pulp cleaning machine in Leizhan, which has a strong cleaning effect to remove all kinds of heavy impurities in paper pulp.
Leizhan delivered 2 ZSC2 High Density Cleaner to a Sweden paper mill to upgrade its paper production line.
Sweden Paper Mill Production Request
The Sweden paper mill focus on producing kraft paper, and its customer base point to the local market. So the paper mill production capacity is about 35-45tpd and has a energy-saving demand.
The paper mill built its kraft paper production line 5 years ago and needed to renew its pulp cleaning machine.
The paper group visited Leizhan paper mill last year and decided to order 2 ZSC2 high density cleaner to upgrade its old production line.
High-Performance Pulp Cleaner Machine
Leizhan provides selected ZSC High Density Cleaner, which has a competitive superiority in followed parts:
1. Using volute structure chamber, so the eddy ability is strong, making accepted pulp and impurities separate thoroughly.
2. Specially designed long cone has small taper angles, ensuring fine cleaning efficiency.
3. Equipped with PLC control cabinet, which is convenient and easy to control and sufficiently discharging impurities.
4. Reasonable price with high-quality equipment.