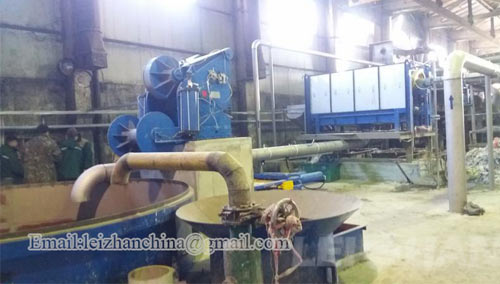 Yarn tube paper is a kind of industrial paper used to the core and pipe making, Ukraine paper making customer ordered the whole yarn tube making project, equipped with D Type Hydrapulper continuous pulping system.
D Pulper Continuous Pulping System Details
Paper Making project: 130t/d Yarn tube/Bobbin Fibre Paper Making Line
Raw material: Waste paper, carton board
Equipment for continuous pulping and screening: Chain Conveyor, D Type Hydrapulper, Rope Cutter, Raggle, Grapple, Drum Screen, MC. Pressure Screen, Reject Separator, Pulp Pump, Truster, etc.
The above photo is the working site of Ukraine Paper Mill, we provide the turn-key paper making project include pulp equipment installation and test running, any details, consult us: leizhanchina@gmail.com.