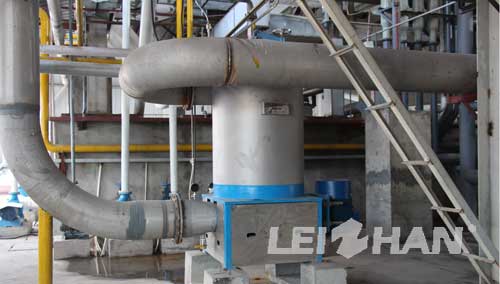 What Is Double Drum Screen?
Double drum screen is a kind screen machine used before paper machine to screen the pulp fiber and filter good pulp flow. It equips with double drums, ensuring the pulp fiber quality and a big production capacity, while the power consumption is pretty low and the pulse is low as well.
Double Drum Screen Main Feature
1. Double rotor structure, screening before paper machine with a low pulse, ensuring the pulp fiber through the screen more stable and effective.
2. Dual drum sieve located in internal and external, making the good pulp fiber smoothly deliver through the screen by each side of the sieve good pulp mouth.
3. Having a small structure, not only energy-saving but also a high screen effect.
Double Drum Screen Work Parameter
Leizhan supply six type double drum screen to meet different production capacity, and the difference between the double drum screen lies on the filter disc number. More filter disc a double drum screen have, higher machine production capacity is.
For example, SG0.6 Double Drum Screen has 30-60 filter disc, and its production capacity is 30-60t/d, while SG3.5 has 200-300 filter disc and its production capacity is 200-300t/d. Besides, with a higher production capacity, the motor power of machine is higher as well.
The concentration of input pulp is 0.3-1.2% in all six types machine and the pressure of input pulp is 0.1-0.25%.
Leizhan Positive Experience In Double Drum Screen
Leizhan has more than thirty years positive experience in supply double drum screen for paper mill around world. In the corrugated paper production line, kraft paper making process, culture paper production line, and tissue paper making process, Leizhan provided high-quality double drum screen to meet the different paper making need.