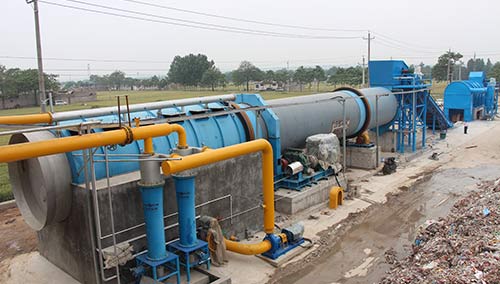 Drum pulper or D type hydrapulper is better
Now, we are always asked "Drum pulper or D type hydrapulper is better? "
To address this issue, Leizhan experts give the professional answers for you.
Power Consumption & Cost Comparation
Eg, ZG3250 Drum Pulper and 45m³ D Type Hydrapulper have the same capacity of 19.44t/h, but the total power of drum pulper is less 95.5KW than D-pulper, and then the KW.H/T of Drum Pulper is less 4.91KW.H than D Type Hydrapulper Continuous Impurity-removing System. So there will be 1719.39 KW.H can be saved per day, and 567399KW.H can be saved per year.
Advantages of D type Pulper Machine
D type pulper rotational speed is fast, which can crush all raw materials(such as: waste paper & wet strength paper) in a short time. Through dissociating, the d-hydrapulper can maximum make the paper's fiber dissociating into fiber bundles or single fibers, while at the same time, it can maximize maintain impurity's shape and strength.
When D type hydrapulper work with hydrapurger, drum screen, ragger, rope cutter, grapple, form continuous pulping and deslagging system, the large light and heavy impurities in pulper can be rejected in time, which avoid pulping the impurities, reduce the following equipment burden. At the same time, it take less time to stop and clean, improve the whole system dealing capacity.