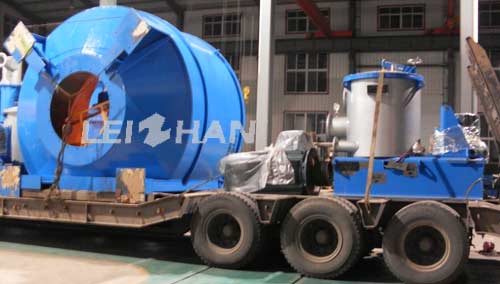 Hydrapulper is a high-effect pulping machine in paper making process, which can pulping wood pulp or other raw materials in the first paper pulping stage.
Leizhan has three kinds hydrapulper: D Type Hydrapulper, Drum Pulper, Mid Consistency Hydrapulper. The three hydrapulper are used in different production situation according to the working principle and structure.
Compare 3 Hydrapulper In Paper Production Process
D Type Hydrapulper
1. High breaking efficiency by using fox rotor.
2. The design of cutter blade between cutter and sieve plate prevents the twining of waste materials like wire and weaving, and reduce running current.
3. Having cleaning function, and easy to start.
Drum Pulper
1. Perfect energy conservation effect.
2. Improve the quality of the accepted pulp.
3. Low equipment maintenance cost, and can save labor consumption.
Mid Consistency Hydrapulper
1. Tower multi-helical rotor, slurry circulation fast.
2. Ease slurry with high concentration, saving energy.
3. Impurities crushing, high efficiency deinking.
4. Compact structure, easy operation and maintenance.