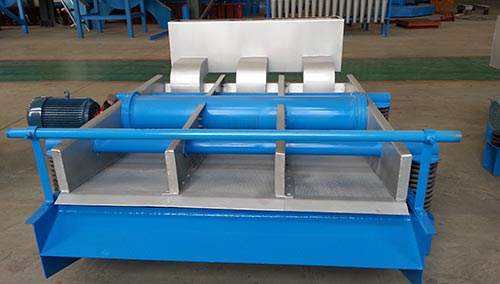 LOCC Vibrating screen
LOCC vibrating screen is used in Screening System of paper machinery, but the screening technology is more advanced.
Advantages of LOCC vibrating screen
A reasonable design, strong screening ability, self-cleaning effect, high working efficiency, energy saving, low noise, easy maintenance, and so on.
Application of LOCC Pulp Screener
LOCC vibrating screen effectively vibrates in the direction vertical to the screen plate. The screening equipment is used for coarse screening of various kinds of pulp, like chemical pulp, semi chemical pulp, mechanical pulp and waste paper pulp. Also, the vibrating screener can be used for fiber recovery from rejects and tailings in the pressure screen and separator.
Reliable quality and reasonable price made Leizhan LOCC vibrating screen very popular in many countries like India, Egypt, Pakistan, Bangladesh, Iran, Botswana, Indonesia, Saudi Arabia, Zimbabwe, Ethiopia, etc.