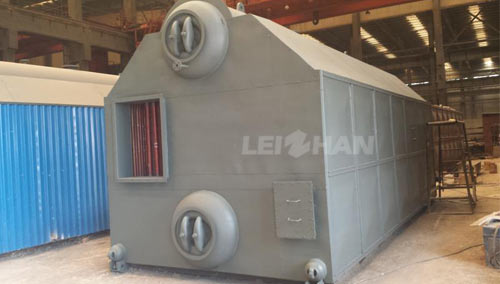 Paper and pulp Boiler in paper mill can be used to the kraft process for white liquor recovered from black liquor. The black liquor is burned, generating heat, which can used t make electricity. Paper Boiler produce steam can used to cook wood chips, heat exchanger, steam-traced piping, stock chest, etc.
Advantages Of Steam Boiler
1. Safe and high efficiency
2. Energy-saving, low motor power and low energy consumption.
3. Environmental protection.
Paper And Pulp Steam Boiler is on hot sale in Leizhan, more details or any question please contact us: leizhanchina@gmail.com