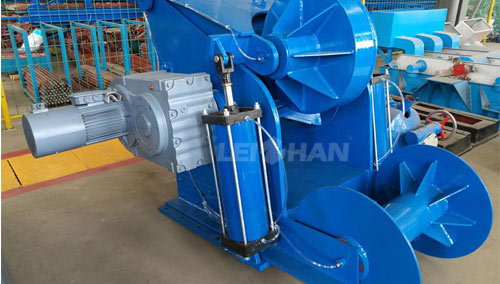 Paper and pulp Ragger is applied for twisting the impurities in slurry from Hydrapulper, such as iron wire, string, plastic, cotton yarn, etc. And then using Rope Cutter to cutting off the impurities.
Paper Pulp Ragger Features
1. The motor is connect with reducer directly, rotationl speed is adjustable, stable operation, smooth running.
2. Pinch roller is controlled by air cylinder, ensure the rope is pulled out with constant speed.
Pulp Ragger Specification
The working speed of paper Ragger is 0-60m/h, and the corresponding motor power is 4kw, which is high efficiency and energy-saving.
If you have any need? Feel free to contact us:leizhanchina@gmail.com