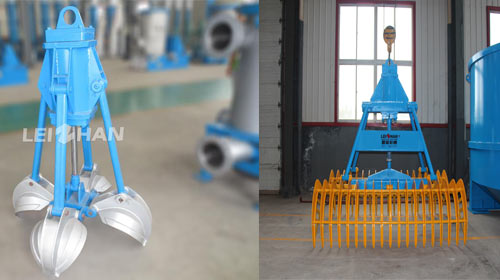 When adopt D Type Hydrapulper in pulping process, the combined utilization of pulp Grapple and Rope Cutter can help get high quality pulp and then produce good performance paper.
Pulp Grapple In Pulping Line
Pulp grapple is mainly used for grabbing large impurities in the process of pulping when paper making, Leizhan provide two kinds of pulp grapple, one is with four "petal", pneumatic operation, which used for removing large impurities from sediment well, another is applied for directly grab huge amount of light impurities from the pulper's barrel, decrease deslagging time, greatly improve the pulper working efficiency.
Leizhan Paper Machinery Competitive Advantages
Rich experience in grapple and other parts
Not only sell the product, but also can design as customer's request.
With a wide range of goods.
Quality is guaranteed by skilled workers, honest employee and technical team.
Excellent quality, competitive price& professional service.