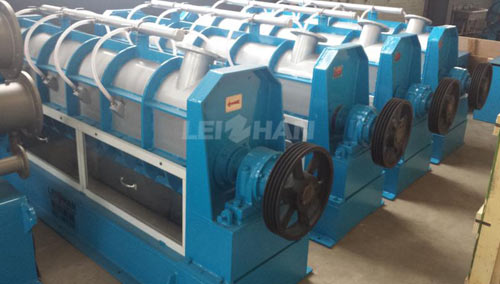 Reject Separator is a slag discharge machine applied for fiber relief and impurities separate (light impurity, plastics, etc) for tailing in the coarse screen for waste paper pulp.
Why Choose Reject Separator?
1. Very good Effect of deslagging.
2. Closed working condition, without pulp splashing, pretty clean encironment.
3. Continuous deslagging, not easy to jam the sieve, good treatment effect.
4. Designed with fiber deflaking function, reduce the fiber lose and production cost.
Reject Separating machine made by Leizhan is your ideal choice, why? Here is the point:
1. European standard Belt Wheel.
2. The inner cutter adopt whole stainless steel.
3. Don't exist any fiber in the discharged impurities, improve the quality of stock.
If you want to know more details? Move your fingers: leizhanchina@gmail.com