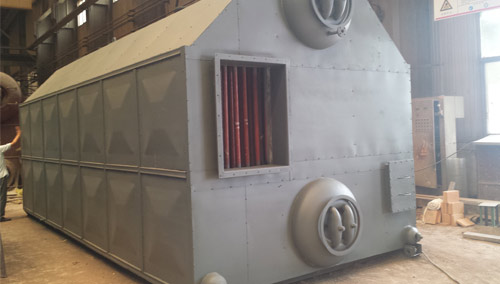 Steam boilers in the paper industry are mainly used to generate steam for processing plants. Rolls used in paper converting need to be heated internally with steam. Therefore, in order to obtain uniformity and high-quality products, it is necessary to keep the temperature of the roller surface uniform. Steam is ideal because it condenses and distributes heat evenly.
Main Data of Steam Boiler
Rated evaporation: 30t/h
Rated steam pressure: 1.25Mpa
Rated steam temperature: 194℃
Boiler safe operating range: 60-100%
Design fuel type: natural gas
Low Calorific Value of Design Fuel: 35.43 MJ/Nm³
fuel consumption: 2152MJ/Nm³
burning method: chamber combustion
Design Thermal Efficiency: 100.6%
Boiler exhaust temperature: 56℃
excess air factor: 1.15
Feed water temperature: 104℃
High quality paper machine steam boiler for sale. Contact us for more details. Email address: leizhanchina@gmail.com.