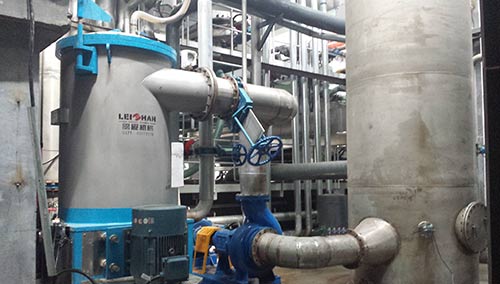 Situation of China paper making industry
In recent years, China waste paper processing and waste paper pulp making technology and equipment has made outstanding achievements. Waste paper processing equipment develop rapidly. According to statistics, the national waste paper pulp consumption is 61,89 million tons, 65% of the total pulp consumption 94,84 million tons, increase 24% than the 49,97 million in 2009.
Nowadays, waste paper materials quality of paper mill declines, but the quality requirements for paper and paper board increase continually. Paper enterprises are faced with the industrial upgrading, overcapacity, narrow profit, competition situation. We should urge waste paper processing equipment enterprises to speed up new product research, thus fulfilling the market demands.
Leizhan technical achievements
On the basis of continuous learning and innovating, Zhengzhou Leizhan focus on sustaining innovations, creates a series of high efficiency and energy saving waste paper pulp machine, stands out in the domestic enterprises and made great achievements.
1. Leizhan recent achievements in Henan:
Zhengzhou Hengfeng Paper Co., Ltd ~ 200,000 tons of whole set cardboard paper pulp making equipment line
Zhengzhou Dongxin Paper Co., Ltd ~ 200,000 tons of full set high strength corrugated paper pulp production line
Zhengzhou Kanghua Paper Co., Ltd ~ 120,000 tons of high strength corrugated paper drum pulping system and cleaning equipments
2. Leizhan recent achievements in Home Market
Xinjiang Base of Zhengzhou Dongsheng Paper Co., Ltd ~ Drum Pulper System Development
Yunnan Jianshui Chunqiu Paper Co., Ltd ~ 200,000 tons of whole set cardboard paper pulp making equipment line
Chongqing Yunyang Maofa Paper Co., Ltd ~ 150,000 tons of full set high strength corrugated paper pulp making line
Hubei Enshi Chuyan Industry&Trade Co., Ltd ~ 120,000 tons of whole set cardboard paper recycling process line