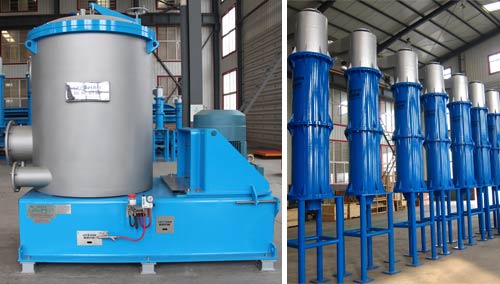 Time: November, 2015
Customer: Saudi Arabia Paper Mill
Pulp equipments: Pressure screen, High density cleaner, Pulp pump
In November, 2015, Leizhan signed  the contract with customer from Saudi Arabia for supplying pulp equipments Pressure screen, High density cleaner, Pulp pump. The new custom-specific equipments will greatly improve the line efficiency and performance of Saudi Arabia Paper Mill.
Pressure screen: Leizhan manufactured pressure screen, contact with pulp parts is stainless steel, NSK bearing, automatic oil injection device from Korea, automatic water alarm device from Finland, double mechenical seal, best screen basket, the base is one complete plate one time compact forming……
High density cleaner: PLC control High density cleaner can efficiently remove heavy impurities in paper pulp. The part contact with pulp is made of stainless steel. Ceramic cone, long service life.
Pulp pump: Leizhan Double-flow pumps have been optimized for use in the pulp and paper industry as headbox or cleaner pumps. They feature efficiency of over 90% and low pulsation due to the offset rotor blades developed especially for the pulp and paper industry.