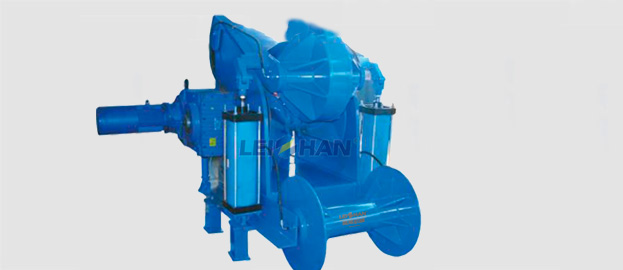 Overview of ZTS Series Ragger
The Ragger is a kind of equipment for coarse screening and cleansing, which is used in conjunction with the hydraupulper to make the impurities in the waste paper such as wire, string, plastic and cotton yarn rotate and enwind when the Hydrapulper is in operation to form a rope to be pulled out and discharged for the preliminary cleansing of the slurry. The machine has the advantages of high efficiency, low power consumption, simple structure, convenient operation and maintenance.
Structural principle of the Ragger
The Ragger machine consists of rack, motor, reducer, transmission chain, upper press roller and landing gear, winch, wheel and guide roller and other components. The motor slowly rotates through driving of the reel by the transmission chain, the winding impurities in the Hydraupulper are pulled out continuously as formed rope, and the rope speed and direction can be adjusted according to the process requirements. The upper press roller is pressed against the rope and its pressure can be adjusted by the lifting device. Guide roller plays a supporting role on the rope, to reduce the rope running resistance. The Ragger is integrated into one machine with simple and compact structure.
Parameters of ZTS Series Ragger
| | |
| --- | --- |
| Model Type | ZST1 |
| Speed(m/h) | 0-60 |
| Motor Power(kw) | 4 |