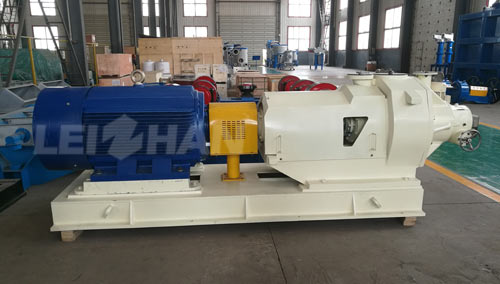 Double Disc Refiner is continuous pulping equipment in paper making and pulping system. It has the peculiarity of compact structure, less occupation of land, high efficient, low power consumption, well adaptability, simplicity of operator, flexible regulation, convenient to service, etc. It is perfect continuous pulping equipment nowadays. It can be unit set use or use more one in series connection and parallel connection according to requirements of technological requirements.
Double Disc Refiner Usage And Maintenance
The following should be checked carefully before operation:
(1) Check if the refiner has been washed and clean; if the in and out pulp pipe is unblocked; if every valve regulation is flexible and well-sealed;
(2) Check if the lubrication is well in every lubrication part; if there is oil leak phenomenon;
(3) Check if the motor and electrical control system is well; if the veer is correct;
(4) Check if the pressure gauge in the pulp pipe is flexible;
(5) The bolt in plate must be screwed down, principal axis rotation should be flexible, there should be certain interval between two plates;
(6) check if slurry pipeline valve is closed, if the outlet pipeline valve is open.
Leizhan high quality Double Disc Refiner is on hot sale, welcome to consult us for more details: leizhanchina@gmail.com.