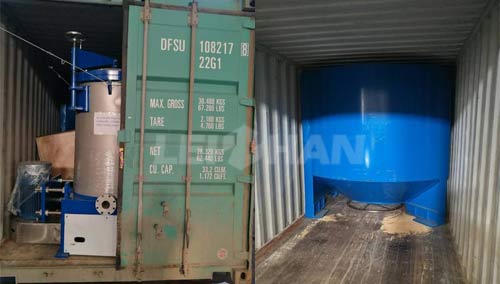 Congratulations! The order to India paper mill has successful delivery on 10th, July, the pulp equipment of this shipment this time includes Inflow Pressure Screen and D Type Hydrapulper, here is the details about it.
Specific Parameter Of Pulp Equipment
D Type Hydrapulper: The normal volume is 10m³,pulp consistency is 3%-5%, production capacity is 40-100t/d, and the corresponding motor power is 110kw.
Inflow Pressure Screen: 1 m² screen area, 0.4-0.8 concentration of pulp, screen hole is 70-130t/d and screen slot is 55-80t/d, pressure of inflow pulp is 0.1-0.4mpa, motor power is 22kw.
We sincerely hope these pulp equipment can bring benefits to their paper mill as soon as possible. And Leizhan looking forward to have more cooperation with India paper making friends in the future.