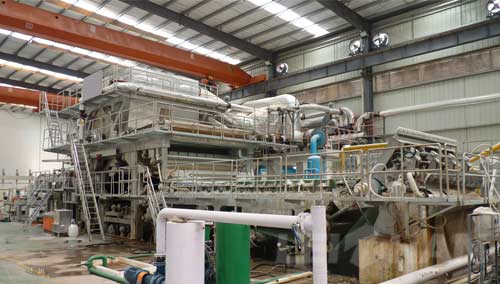 Iran customer asked about the information about 2400mm napkin paper making machine, the below information as reference.
Napkin/Tissue Paper Machine Parameter
1. Product variety: toilet paper, tissue paper, napkin paper
2. Grammage: 13-30g/ m2
3. Paper making machine type: DZW2400
4. Width of net paper: 2400mm
5. Gauge: 3400m
6. Dryer: Φ2500×2800mm
7. Cylinder mould: Φ1500×2700mm
8. Designed speed: 220m/min
9. Work speed: 160-200m/min
10. Theoretical yield: 7~9 t/day
Napkin/Facial/Kitchen/wiping paper all belong to tissue paper, the napkin paper making machine also can used to make napkin, facial, etc living paper, more details consult us: leizhanchina@gmail.com.